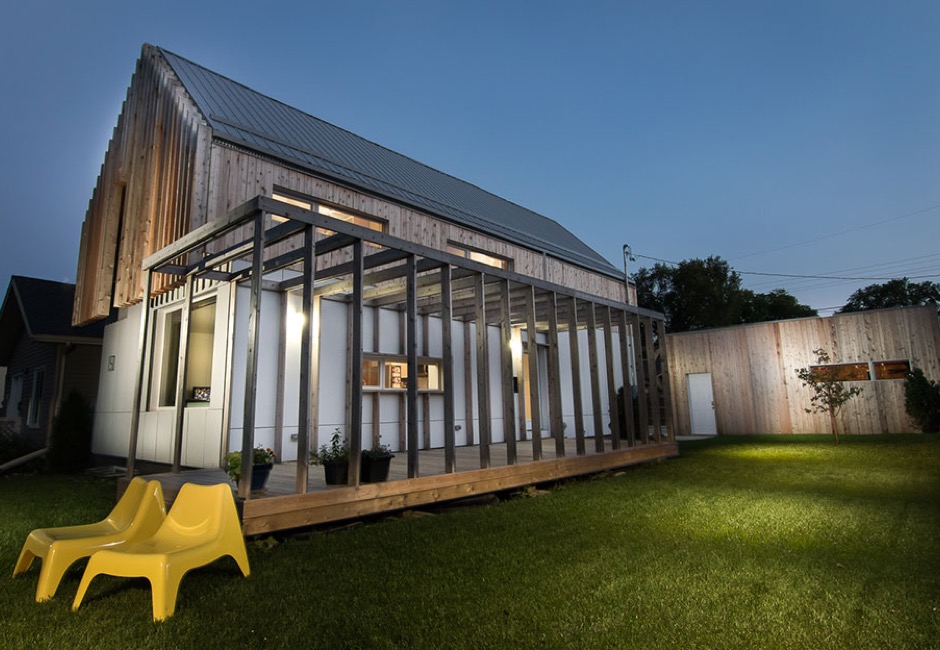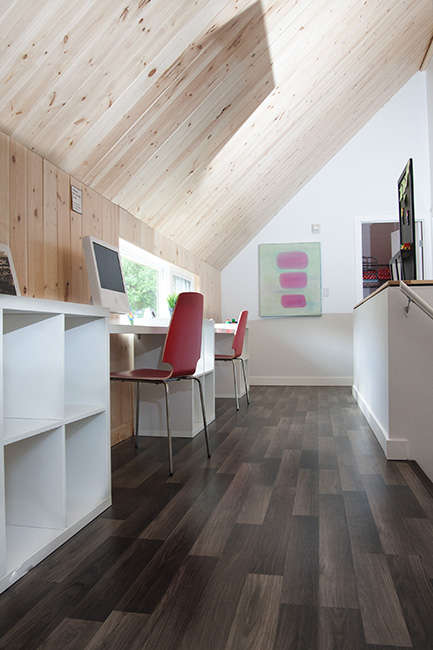 The Greene Model
Factory built, flat-packed 
and installed in a day.
Even on a cold winter day, the welcoming side entry, the exterior cedar and detached cedar clad garage create a cozy side yard (nice place for an ice rink), and set the stage for the warmth found inside this four bedroom house. Soaring, natural wood vaults, a tiny loft for the kids to play in, a hallway wide enough to be an office or host a great party…like the new owners did. 70 people with room to spare in 1,500 SF!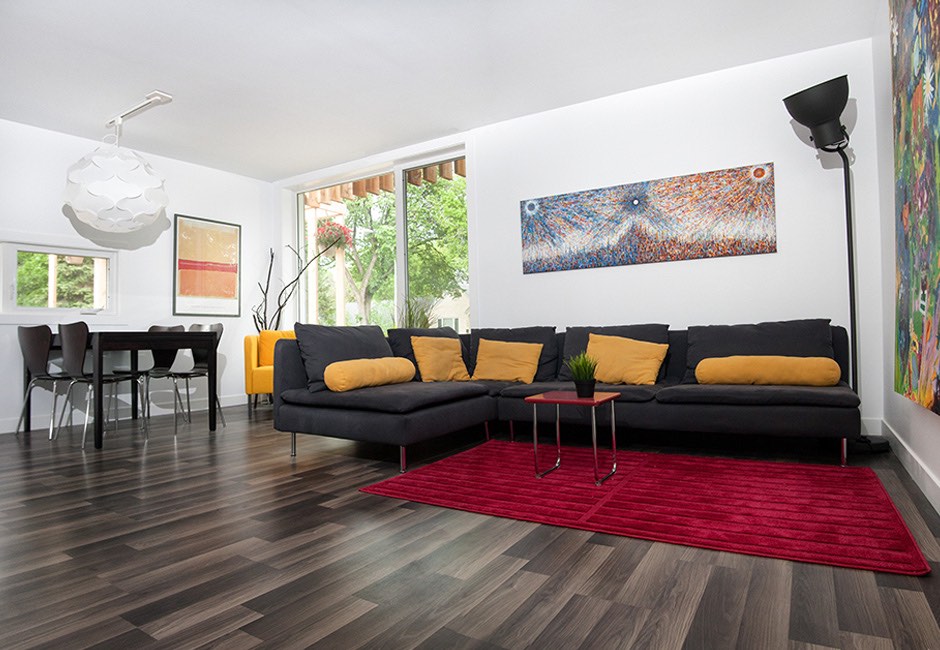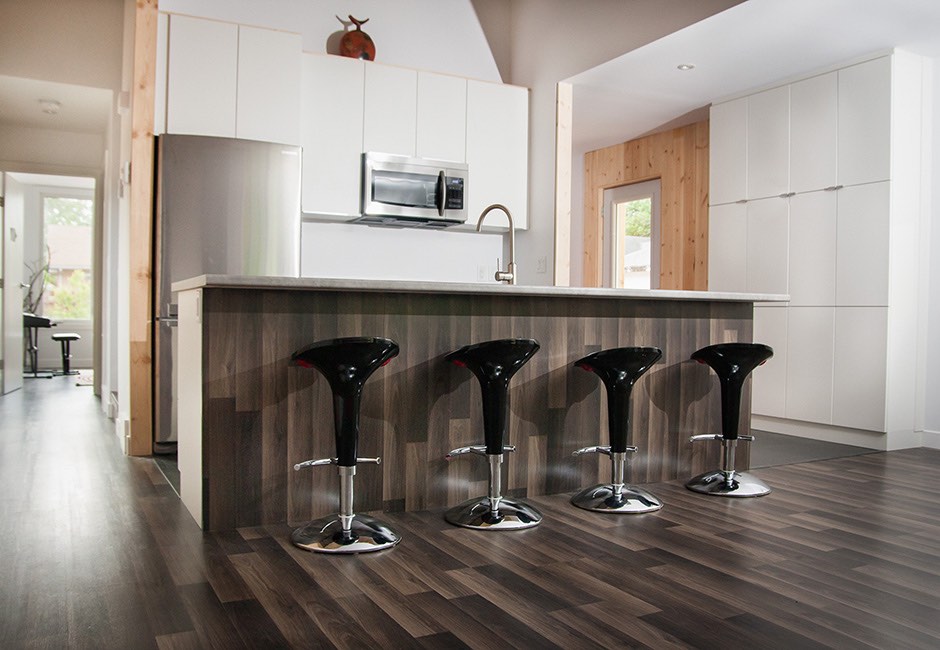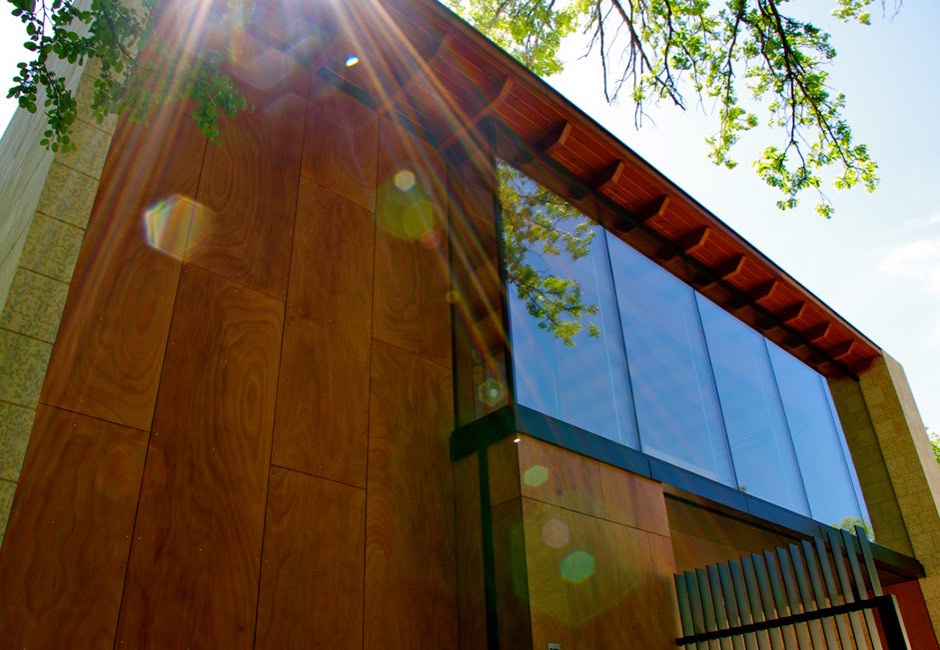 G House
Quite simply, one of the most spectacular houses we have ever built. Holz installed all wood framing and Cembonit and Prodema siding.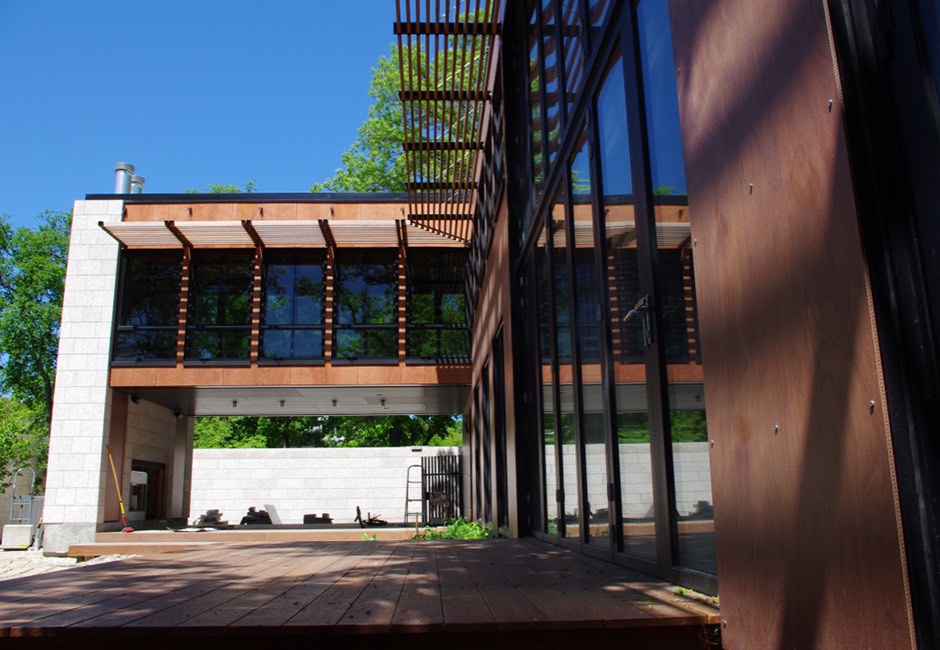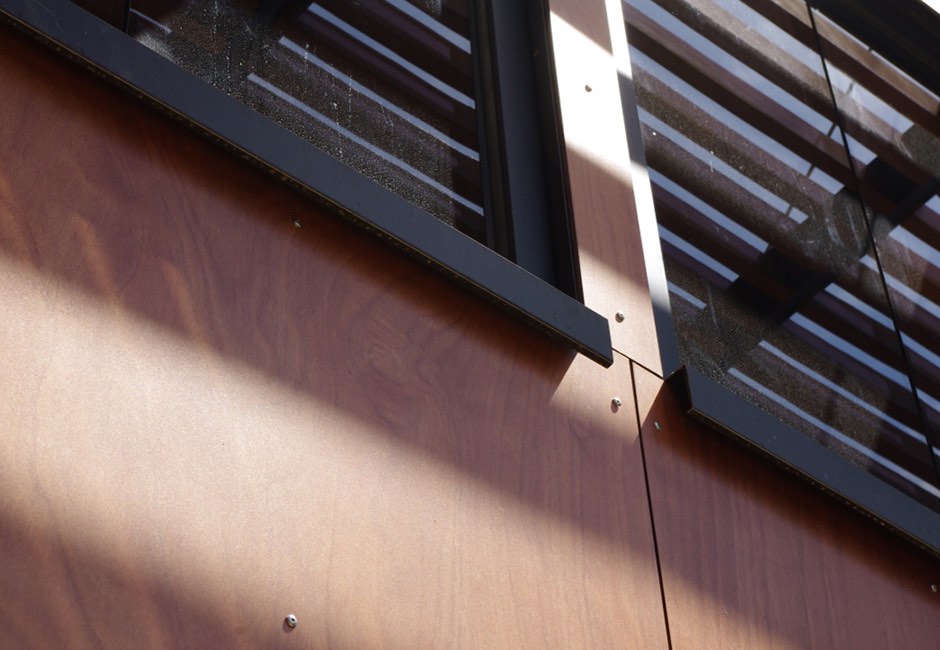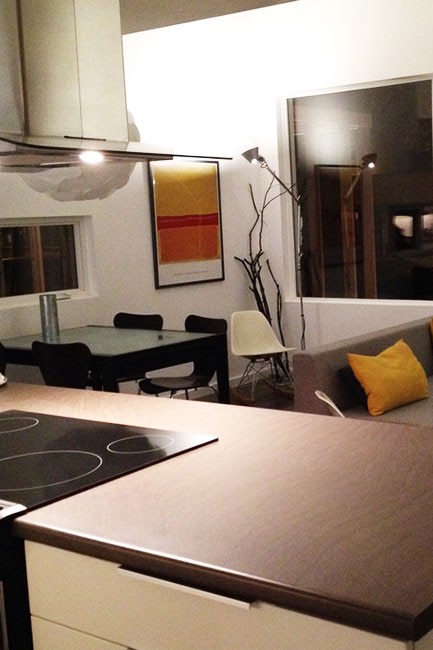 The Luxton Model
This flat packed house came out with siding, windows, electrical and drywall factory applied to the panels. We substantially installed it in one day, and spent another month trimming it out to completion.
Modern design, super insulated, soaring vaults, 30 options to suit your style and needs, including joining together for multiplexes or adding a completely separate in-law suite.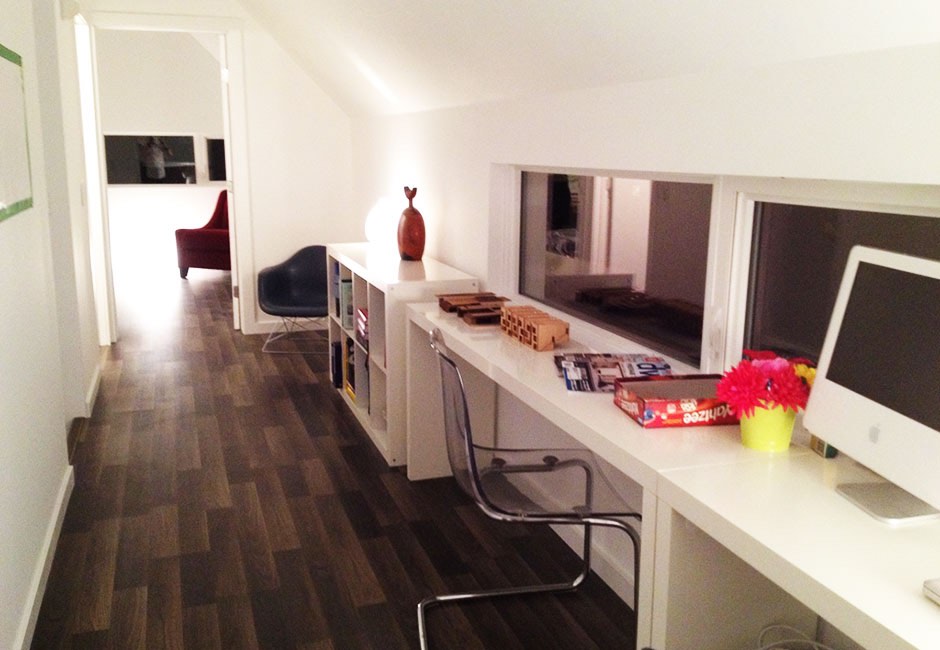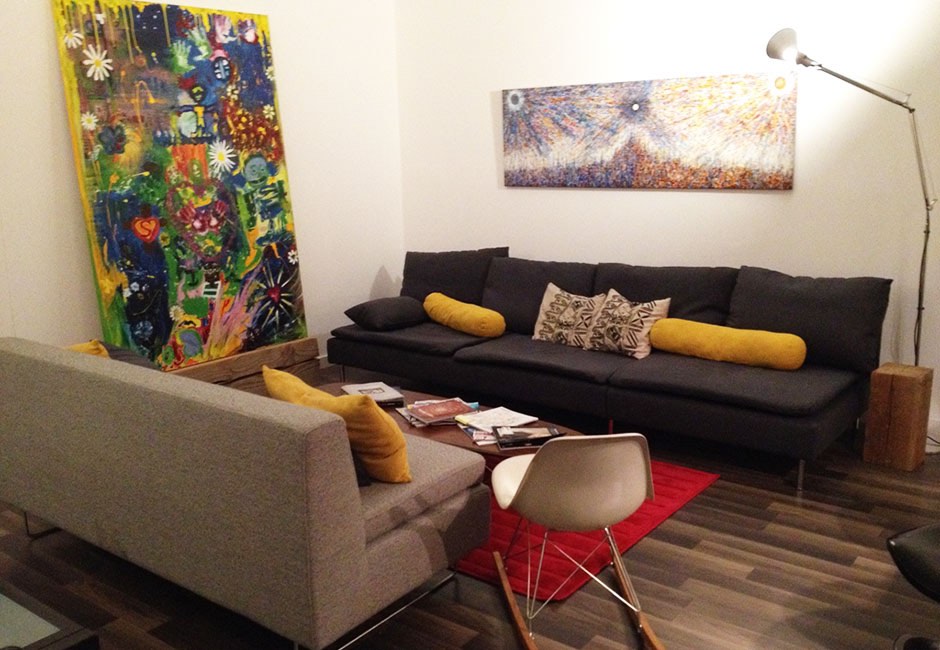 You Cube
Sometimes buildings with clean lines and simple shapes are the most challenging to build. Like the award-winning You Cube 
on Waterfront Drive in Winnipeg, MB.
Cubes shape the streetview, but are transformed into angled floor bridges and three-story vaults within. The highly architectural design, very small building footprint and limited site access meant prefab was the best solution.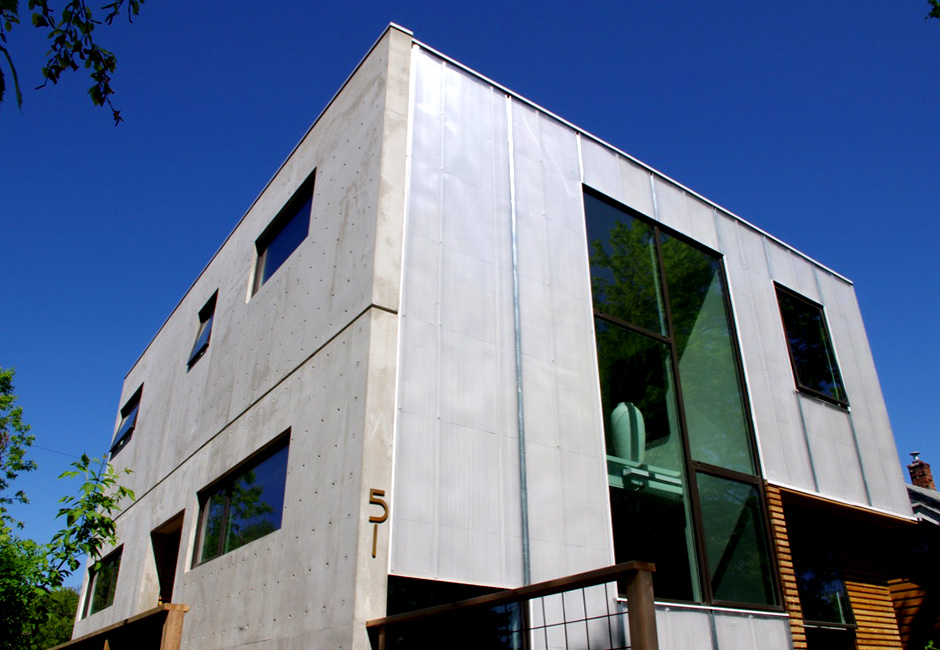 Architectural Concrete
Holz installed a 2 inch layer of concrete on the side of this River Heights home using one sided forming.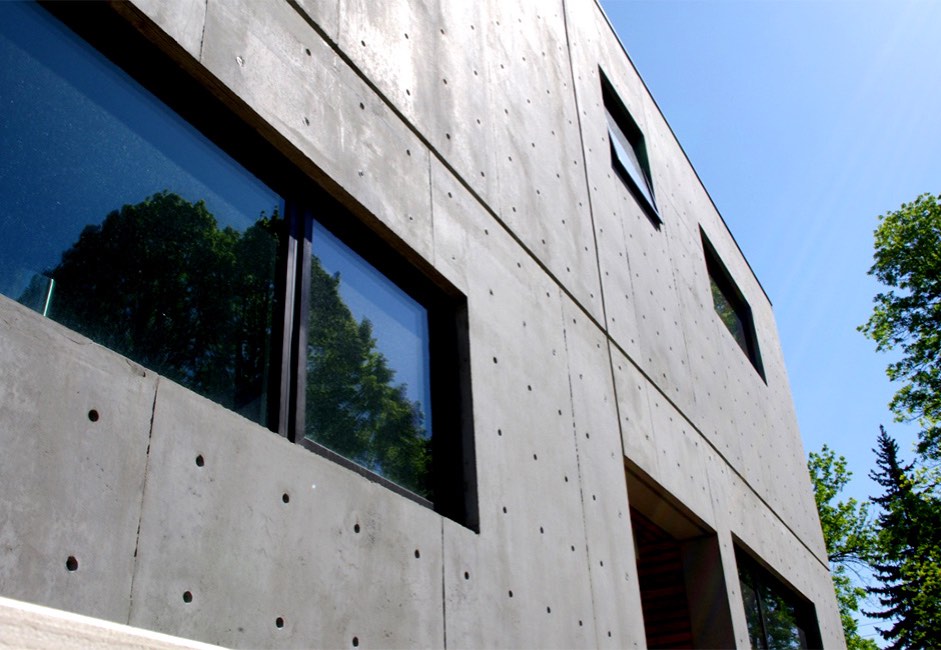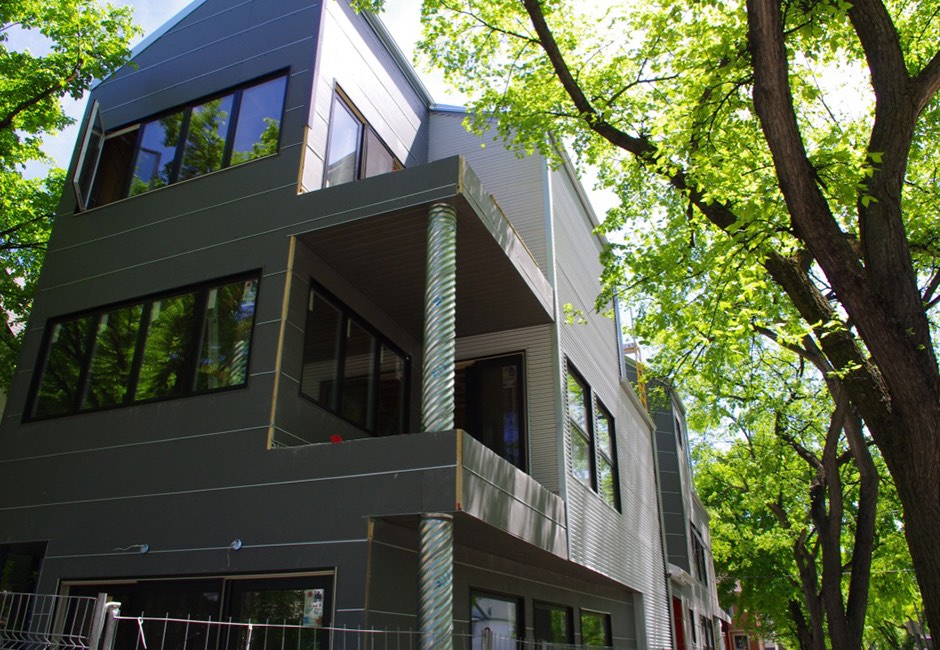 Jesse
Our panel system is best suited for challenging sites. This three story condo off Corydon is surrounded by trees and is built almost tight to the property line.
Have some questions? We might have the answer.
FAQ